Twitter's Hostile Take Over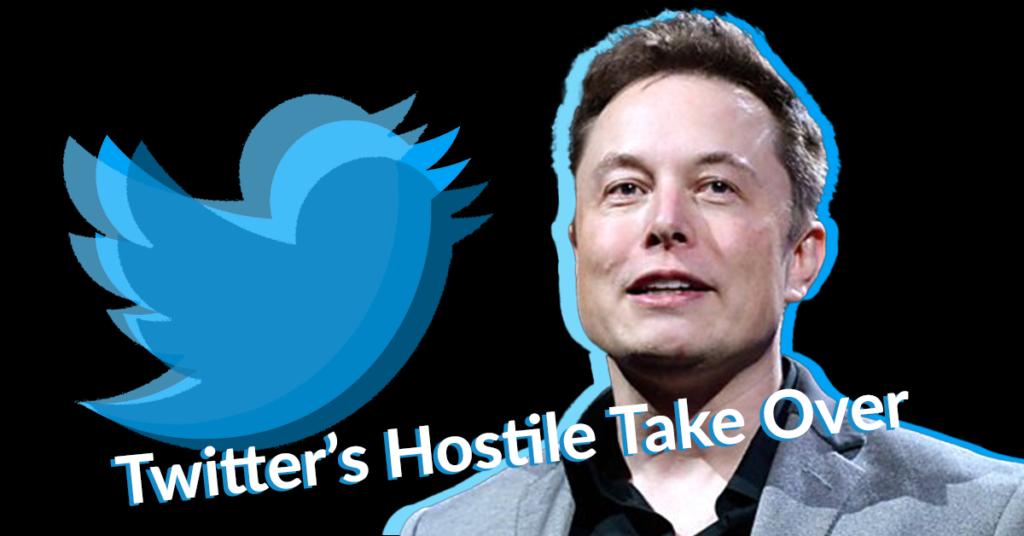 Twitter and Elon Musk have reached a deal for Musk to buy Twitter for $44 billion that will likely close by the end of the year. The agreement ensures that Twitter stakeholders receive $54.20 per share held, and Musk will take the company private. In a filing by Musk, he explained, "since making my investment, I now realize the company will neither thrive nor serve this societal imperative in its current form. Twitter needs to be transformed as a private company". It all began on April 4 when Musk disclosed he had acquired a more than 9 percent stake in Twitter, shocking investors. Twitter offered Musk a board seat the following day, which he later declined. It then became apparent that Musk was planning a hostile takeover. Twitter decided to plan to use a poison pill tactic that would let investors buy Twitter stock at a discounted price unavailable to Musk. The point of this was to ensure that Musk did not obtain more than 15 percent of the company and make the price too expensive for Musk, which is ironic considering he is the richest man in the world. Eventually, Twitter did come around and sat at the table to negotiate with Musk.
As if owning space was not enough, Musk has had his eyes set on the social media network. Musk has dabbled in various business pursuits, including making electric cars, drilling massive tunnels and selling flame throwers, but the Twitter deal has gotten everyone's attention. There have been comparisons made to Jeff Bezos and jokes that every billionaire gets to the point where they feel like they need to buy a media company since The Washington Post was bought by Jeff Bezos' Amazon in 2013. Speaking of which, The Washington Post described Twitter as a "highly influential social media site that serves as a platform for political leaders, a sounding board for experts across industries and an information hub for millions of everyday users". Musk has been openly critical of Twitter, although he is a highly active user, and decided to put his money where his tweets are. It seems like the move was motivated by a few different concerns of his: free speech, the algorithm and an edit button. Okay, maybe the edit button is not as important as free speech, but it seems to be the equivalent to Snapchat's username debacle.
In Musk's release about the play to buy Twitter, he said, "free speech is the bedrock of a functioning democracy, and Twitter is the digital town square where matters vital to the future of humanity are debated. I also want to make Twitter better than ever by enhancing the product with new features, making the algorithms open source to increase trust, defeating the spam bots, and authenticating all humans. Twitter has tremendous potential — I look forward to working with the company and the community of users to unlock it". Musk has not made any statements that clearly address his approach to users banned under previous leadership and guidelines. He did say that he would ban people sparingly because of the importance of the marketplace of ideas. It will be very interesting to see where Musk draws the line with issues like hate speech. A lot of people are wondering what this means for Donald Trump. Musk and Trump have agreed on things in the past, but Trump has publicly stated that he will not rejoin Twitter, even if he was unbanned, in support of his social network. According to a Reuters article detailing the timeline of Musk's tweets and the related events, Musk tweeted before deleting it: "And no ads. The power of corporations to dictate policy is greatly enhanced if Twitter depends on advertising money to survive". Considering how effective social media advertising is for companies, this does not seem like a sustainable business model.
Current Twitter employees have expressed that they find Musk's idea of transparency regarding the algorithm absolutely ridiculous. Twitter employees posted an open-source code titled "Twitter's algorithm" without any code attached to further troll Musk. I sympathize with them because Tesla and Space X have been criticized for being hostile working environments. Some have even predicted a mass exodus from Twitter because of the deal or wanted Twitter to pursue other offers. Jack Dorsey, the former CEO and founder of Twitter, has spoken out in support of Musk to unite a very divided stakeholder population.
Musk is known for his tweets about different cryptocurrencies. His cryptic and frequent tweets have also seemingly impacted crypto and stock prices. After announcing the deal was finalized with Twitter, Dogecoin prices rose. Just as Musk has the power to positively impact prices, he has caused problems before. Following his SNL appearance, Dogecoin plunged more than 75%. A few times throughout 2021, the price of Shiba Inu appeared to jump after Musk repeatedly posted images of his Shiba Inu puppy on Twitter. Musk later clarified that he doesn't own any Shiba Inu coins and only owns Bitcoin, ether and Dogecoin. When asked why Dogecoin, Musk answered, "Lots of people I talked to on the production lines at Tesla or building rockets at SpaceX own Doge. They aren't financial experts or Silicon Valley technologists. That's why I decided to support Doge — it felt like the people's crypto". Bloomberg reported in January 2022 that Twitter and Facebook took "a calculated risk by relaxing control over some of their users' data to accommodate the craze for blockchain-based digital collectibles". Twitter was the first to launch a feature that offers NFT integration so that users can change their profile picture to display their NFTs. Bloomberg explained the feature by writing, "the Twitter feature lets users link their accounts to their crypto wallets, the blockchain apps used to manage cryptocurrencies and other digital assets. Twitter then confirms that the user's wallet holds a given NFT and displays that NFT in a special hexagon-shaped frame that proves legitimate ownership". This has been highly appealing for NFT owners because it adds value to the tokens by presenting a way to show off what they have and advertise the concept to those who were not early adopters. As supportive as Twitter has been in integrating NFTs into the social network, it also has been the target of phishing scandals, with at least 35 NFTs stolen. It is in Twitter's best interest to combat this to prevent fraud and protect the value of the NFTs. I could see Musk trying to capitalize on Twitter's movement into the NFT space by trying to compete with the technology Meta is developing regarding a marketplace that lets consumers buy tokens directly on the Facebook platform. Predominantly purchased through crypto, it makes sense that Musk would want to focus attention on this technology.
You might be asking yourself, how did Musk make his fortune? So, here are the highlights:
Although Elon Musk has made a name for himself as the Tesla and Space X visionary, his prior business history and father have played an influential role in building his wealth today. His father, Errol Musk, has worked as an electromechanical engineer, pilot, sailor, consultant, and property developer. Errol Musk was also once a half-owner of a Zambian emerald mine near Lake Tanganyika. According to the Wall Street Journal, Elon and his younger brother, Kimbal Musk, started an internet business called Zip2 in the 1990s dot-com boom and later sold it in 1999. At the age of 27, Elon walked away with $22 million. He invested most of the earnings to co-found a company that would later be known as PayPal. PayPal was sold to eBay in 2002 for $1.4 billion. Musk himself reportedly earned over $100 million. His next venture, SpaceX, was created following the PayPal deal. The Wall Street Journal reported that in 2021, "the private company was valued at close to $100 billion, based on financing rounds. The company's success has won contracts with the National Aeronautics and Space Administration, including a deal to build a new capsule to land astronauts on the moon". What I found really interesting was that Musk was a first-round investor of Tesla. Tesla was actually founded by Martin Eberhard and Marc Tarpenning in 2003. The Wall Street Journal detailed the timeline of Tesla models; "Tesla unveiled its first car, the Roadster, in 2006, and its first high-volume production car, the Model S, began deliveries in 2012. The Model X sport-utility vehicle launched in 2015, and the Model 3, its biggest seller, came in 2017". With Musk's early investment in 2004, his net worth rose to approximately $300 billion when Tesla went public in 2010 at $17 a share. He hasn't stopped with Tesla; Musk acquired a solar panel installation company in 2016, founded another company that aims to implant tiny brain electrodes that could help paralyzed people walk again and founded a tunnel-digging company that sold a flame thrower to the public in 2018.
Musk publicly outlined his financing, securing $46.5 billion through loans by banks, including Morgan Stanley, $12.5 billion against his own equity in Tesla shares. The Twitter deal has a clause that if Musk's financing falls through or Twitter goes with another buyer, the party that disrupts the current deal owes the other $1 billion. According to Reuters, if Tesla stock drops 40 percent once the sale is closed, collectors would come knocking, and Musk would be forced to repay the loan. Shares of Tesla company fell more than 12% Tuesday, losing more than $125 billion in market value. Musk himself lost $21 billion with the decreased value. It seems like everything Musk touches turns volatile since he is rather unpredictable.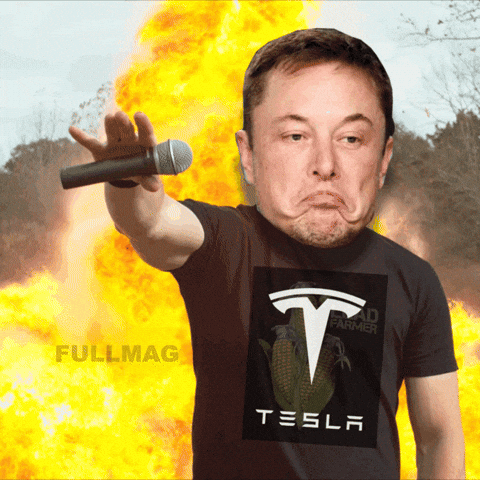 More About The Author
Lia Esposito is a senior at the University of North Carolina at Chapel Hill pursuing a degree in Media and Journalism concentrating in Advertising and Public Relations with an English Minor. She is currently a social media strategist in the fintech industry.
---
---