Let's See The Contract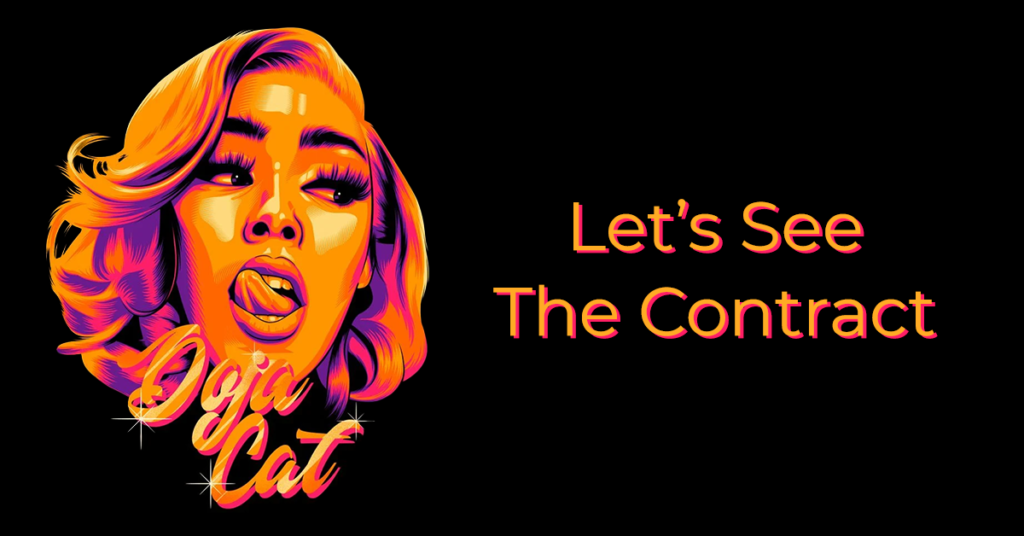 Let's See The Contract
We are in the age of the creator economy, and brands have to navigate how to engage with creators online. Influencer marketing has boomed in the past few years. "The ad spend on influencer marketing in the US was worth $3.69 billion [in 2021], per eMarketer, which it predicts will near $5 billion by 2023," said Matt Zuvella, VP of marketing and ops at influencer agency FamePick. This is an industry that cannot be ignored. Consumers trust third-party recommendations more than they trust brands and advertisements. A Nielson study found that 90% of customers will choose a product that comes with a person's recommendation (even if they don't know that person) over one lacking this endorsement. Influencer marketing is a unique middle ground between previous ways brands advertised and this friend or family recommendation. Influencers are setting trends, and they have followings that want to listen to what they are saying. If you can capitalize on this already existing online community, why not try? One thing I have found fascinating is where the line is with selling out. How many paid promotions are too many for influencers? I stumbled upon what I would argue is one of the best influencer marketing and paid promotional campaigns I have seen in a while: Doja Cat and Taco Bell.
If you think back to the Super Bowl, Doja Cat, an American rapper singer-songwriter, starred in Taco Bell's 30-second spot titled "The Grande Escape." It was significant because Taco Bell returned to the world of Super Bowl advertising after a five-year hiatus. However, Taco Bell has made it clear that they are not done with Doja. She has had incredible success and has made multiple top-charting hits. What is particularly likable about Doja, regardless of if you like her music or not, is her humility. Doja Cat's TikTok comments are flooded with remarks about her "forgetting she is a celebrity" or being the "most relatable famous person." Doja Cat has taken the role of Gen Z's favorite pop star, a market that Taco Bell knows they can capitalize on.
So, why is this a great partnership?
I admit I did not think the Super Bowl commercial was extremely noteworthy, but as I was scrolling through TikTok, I saw a video that Doja posted. She begins the video by saying, "look y'all I just woke up and I am aware that I look like this, so that's settled." Immediately, she has my attention because of her realness and self-deprecating humor. "You gotta be quiet though you can't tell anybody that I told you this. I gotta do this f*****g TikTok […] for Taco Bell where I gotta do this f*****g jingle. By the way, I banned that word within my team: jingle. We are not allowed to say that." She keeps going explaining that "they want me to rap about mexican pizza, so I want to give you a heads up before you see that s**t just know it's contractual. Shhhhh I know it's bad." A day later, Doja was back on my for you page with her Mexican pizza rap. She starts the video with a monotone monologue: "Hi I made a song about Mexican pizza because I love it so much. I wish that Taco Bell did not discontinue it a year ago and uh this led me to this monstrosity of a beat that I just made." She apparently streamed the writing process on a two-hour Instagram live, further documenting this partnership on her social media. I have no commentary for the actual rap other than I think you should just watch the TikTok for yourself.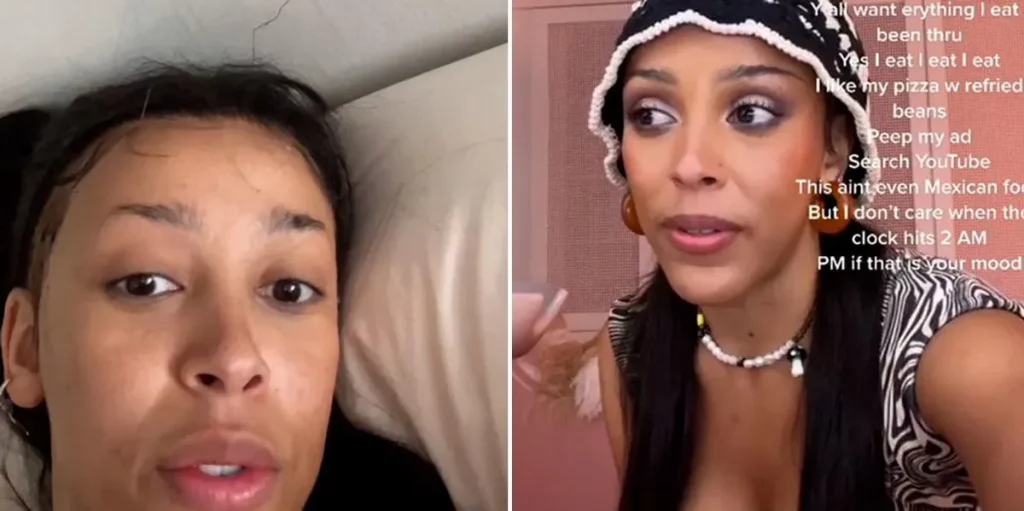 I'm not sure what it says about me that my first thought after watching these videos was, "I wonder what her contract looks like." It raises an interesting question: what should these sponsorship contracts include in dictating how paid post promotions are done? Historically, companies have been strict about what you could and could not say since you were acting as an extension of the brand itself. There is a whole history of ridiculous things that have caused celebrities to lose their endorsements and partnerships, and I think some things you absolutely will never be able to say or do. However, if companies choose influencers or celebrities based on their personas and personal branding, then maybe they should be able to take some creative liberties on how to handle the promotion.
The FTC has strict regulations on ad disclosures that are meant to help the consumer know when someone is being paid in exchange for content or recommendations because, to the consumer, it does make a difference if it is an ad or not. (This Lord & Taylor case study on FTC native ad disclosures is super interesting if you want to know more about this.) With this being said, the consumer will automatically know that there is compensation involved with the content, so why not lean into this rather than ignore it? I love Doja Cat and Taco Bell's strategy because it is authentic. Whether the whole thing was constructed or not, it was likable, human and on-brand for both parties. The song is gaining traction on TikTok with Taco Bell's loyal Mexican Pizza fans, and Doja Cat's unique approach to the agreement started an entirely different conversation about how much her fans understand it was, as Doja put it, "contractual." A Billboard article explains, "Doja's star power is a unique one; she is the pop star that best understands how to blend and bend the rules of the old school and new school, handling the ever-evolving ecosystem of TikTok trends with the same dexterity that she handles traditional blockbuster awards show performances and radio singles." Doja Cat knows TikTok; her songs have been featured in 17 trending audios. It is significant to have two or three for context, let alone 17. A TikTok dance was created to her song "Say So," which became one of the most popular trends during the early days of quarantine. I think it is extremely wise of Taco Bell just to let Doja be Doja on a platform that she obviously understands and has a highly likable image on.
If influencer marketing is heading toward letting spokespeople say what they really think about the brand, I am all for it. I actually think I would be more inclined as a consumer to listen to what the celebrity was saying if I felt like it was really how they felt. Until the next contractual jingle, this was Streaming Consciousness.
More About The Author
Lia Esposito is a senior at the University of North Carolina at Chapel Hill pursuing a degree in Media and Journalism concentrating in Advertising and Public Relations with an English Minor. She is currently a social media strategist in the fintech industry.
---
---